Film packaging material
Номе

/

Film packaging material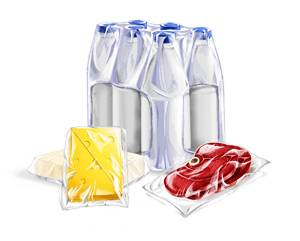 Lenbud Company offers a wide range of polyethylene materials for packing various products. We have the capacity to produce films according to the required specifications (sleeve, web, semi sleeve). We also produce thermo shrinkable polyethylene material with your logo printed on it.  Shrink wrapping is getting increasingly popular as it offers a reliable and inexpensive solution for multiple packaging of bottles, jars, household and office supplies, and other products. It is perfect for wholesale and on top of this it is practically irreplaceable when arranging promotional campaigns and product launches as the printed design highlights your product identity and its unique look.  Films of any type are produced from quality raw materials according to specific customized formulations. We can also customize the product in line with your specific requirements (for example, adjust slip rating, film colour etc.)
      The range of products we manufacture also includes:
Heavy-duty durable films with a stabilizer for greenhouses;
Polyethylene films of the specified thickness and width for packaging;
Polyethylene bags and liners of various dimensions. 
     Our team of committed and trained professionals will manage the entire process of getting the best solution for you starting from selecting the required packaging material up to the delivery of finished products. Our products fully comply with the requirements of the National Standard TU U 30633387.001-2001 and meet the most stringent demands. The polyethylene film for dairy products also complies with the hygiene standards prescribed by the Ukrainian health authorities DSTU 2661-94. As we control the entire production process we can ensure the product quality at all stages of the process. We are committed to do so at a fair price and deliver our clients real value for money.